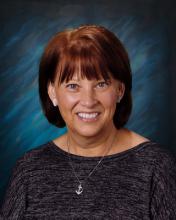 What I like about Traut is
My favorite thing about Traut is teaching the Core Knowledge curriculum. I am continually amazed at the depth of knowledge young students can acquire and I love coming up with creative projects for each unit.
Hobbies & Interests
I enjoy traveling, cooking, snowshoeing, cross country skiing, fishing, boating, golfing, and riding my bike. I love watching the Colorado Rockies play baseball and the Colorado Rapids play soccer. As cliche as it may sound, I love doing these things with my family and friends. Most of all, I love watching any activity my son participates in.
My favorite books and authors are
I don't have a favorite book but I love cookbooks and travel books. I also like reading biographies and books about about history.
Favorite Quote
"Be yourself! Everyone else is taken!".