Traut Core Knowledge School was named after Lena and Evelyn Traut. Both of them taught in Poudre School District for 41 years between 1941 and 1990.  The sisters were selected from 23 people who were nominated for the honor of having a school named in their honor, all having made outstanding contributions to education in Fort Collins over the years.  Lena and Evelyn garnered many teaching awards throughout their careers including "Teacher of the Year."
Lena and Evelyn had two mottos they used for teaching:  "Good, Better, Best – Never let them rest till your Good is Better and your Better is Best!" and "All work and no play makes for a dull child."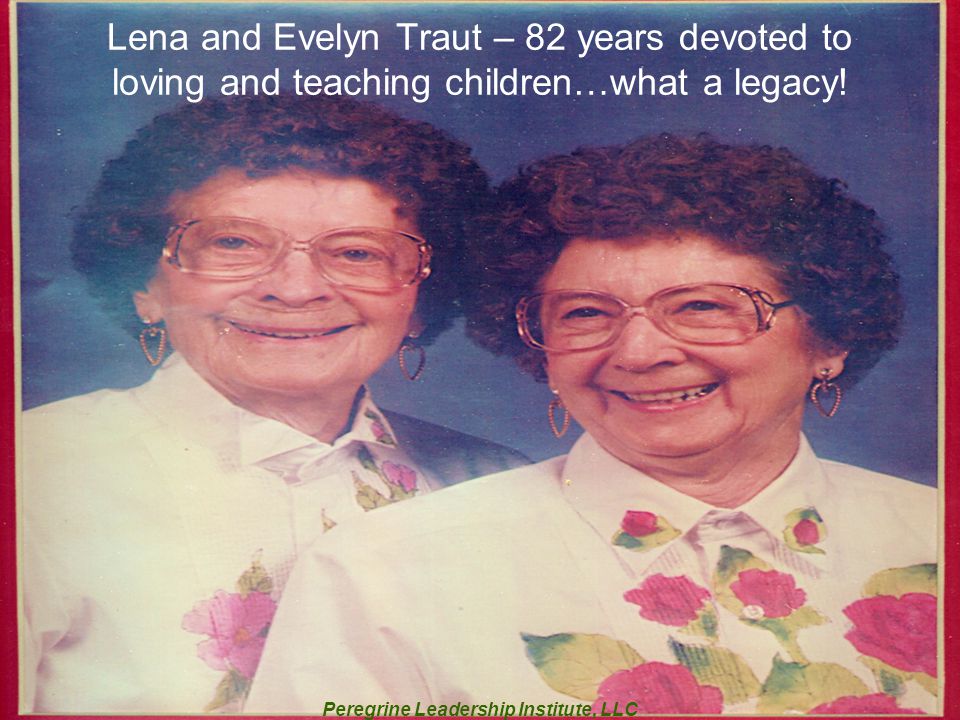 Lena and Evelyn grew up on a farm southeast of Loveland, Colorado.  The family consisted of six girls, therefore they had to do many chores boy ordinarily had to do.  They all attended a country school which had two rooms for all eight grades.  Lena graduated from Johnstown High School and was awarded a scholarship to CSU, which was known then as the Colorado Aggies.  Once she graduated, she began teaching in Laporte and was noticed by someone from Poudre School District (PSD).  She was asked to apply and was hired by PSD. 
Evelyn graduated from Loveland High School with a Boettcher Scholarship to CSU as a nutrition major.  This field was filling up rapidly and the school wasn't sure they could place everyone, so her sister encouraged her to apply for a teaching position instead.  Evelyn applied for and received a 1st grade position in Laporte.  She was later also contacted by Poudre School District where she applied for and received a position.  She later completed her Masters in Reading and taught Title 1 Reading. 
Evelyn and Lena were exemplary teachers who cared deeply about their students, and provided quality instruction to every child they met. Evelyn Traut still volunteers at TCKS and continues that legacy to this day. We are honored to be named after such wonderful sisters who had a love of teaching and desire to serve children and families.