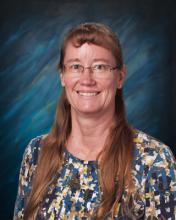 Biographical Sketch
I have been involved with Traut Core Knowledge for many years. I started as a substitute teacher when the school was first started and named Washington Core Knowledge. My children then attended Traut Core Knowledge and I was a parent partner involved in the classroom and on the curriculum committee. I then returned as a small group instructor with the intervention team. I moved from that position to teaching first grade.
What I like about Traut is
The Core Knowledge Curriculum, the character qualities and the parent partners. I also like the community that is created by the wonderful staff, parents and students!
Hobbies & Interests
I enjoy spending time with my family, reading, and hiking. I am also a foodie - I love learning new recipes, spending time trying new restaurants and learning about foods. I also enjoy taking new classes and learning new things.
My favorite books and authors are
My favorite children's books are Dr. Seuss books, Jan Brett books, and books by Kevin Henkes. My adult favorites are mysteries, and historical fiction.
Favorite Quote
These are 2 of my favorites:
"It takes a whole village to raise a child." -African Proverb This quote fits perfectly with Traut's partnership pillar. I know as a parent there were many times that I needed the village to help me with my children.
"Be the change that you wish to see in the world." ― Mahatma Gandhi
About My Classroom
I have flexible seating in my room. Students may choose to sit on a ball, chair or stool. I believe that a little movement while sitting, helps the brain be ready to learn. I have 25 individuals in my room and it is my job to teach each of those little people.
Courses Taught
I teach general education classes. My favorites are reading, math, science and social studies.