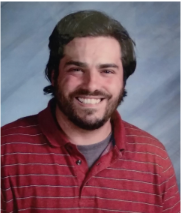 Physical Education Teacher
Biographical Sketch
My name is Mr. Maul and I am super excited to teach P.E. this year at Traut Core Knowledge. I've been teaching P.E. in Denver and Greeley for the past 7 years. I attended UNC where I earned my undergraduate degree in Sport and Exercise Science with an emphasis on Physical Education K-12. My wife Cherie is a 5th grade teacher in PSD at O'dea Elementary and we have a 9-month-old daughter, Mila. I look forward to meeting you!
Hobbies & Interests
I love to be with my family. We enjoy camping, going to the park, listening to music, and trying new restaurants. We love our Colorado sports; Go Broncos, Nuggets, and Aves!
Favorite Quote
Never let the fear of striking out get in your way.
- Babe Ruth
About My Classroom
TCKS Physical Education program will help equip students with the skills and knowledge they will need to lead healthy and active lifestyles. Our curriculum has a focus on state and national standards, learning to be a good sport, and having FUN.