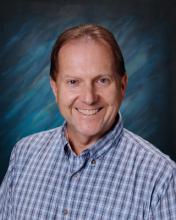 Social/ Emotional Learning
Biographical Sketch
One of reasons I am passionate about Core Knowledge has to do with the links to our country's rich history and founding that I have found in my own genealogy. From early colonists, revolutionary and civil wars, wild west frontier, staking claim to the Midwest territories, California Gold Rush and immigration through Ellis Island, I have discovered it all in my distant family somewhere. I believe that we must celebrate and learn from our history if we are to make a better future for everyone.
What I like about Traut is
Parent partnership is one of the key ingredients in Traut's success. With education closely tied between home and school, our students can receive maximum benefit that is not always realized by many schools.
Hobbies & Interests
Hiking, gardening and cooking are some of my favorites.....my all time favorite is spending time with my family.
My favorite books and authors are
Favorite Quote
Believe you can and you're halfway there.
"A soft, easy life is not worth living, if it impairs the fibre of brain and heart and muscle. We must dare to be great; and we must realize that greatness is the fruit of toil and sacrifice and high courage... For us is the life of action, of strenuous performance of duty; let us live in the harness, striving mightily; let us rather run the risk of wearing out than rusting out."
"Do what you can, with what you have, where you are.
Keep your eyes on the stars, and your feet on the ground."
"I can be president of the United States — or — I can attend to Alice. I cannot possibly do both!
- Theodore Roosevelt
"Courage is being scared to death, but saddling up anyway."
― John Wayne
About My Classroom
My classroom extends in and out of all classrooms at Traut. I enjoy supporting social emotional learning for our students and families while supporting our staff and working with our amazing gifted team of instructional tutors.