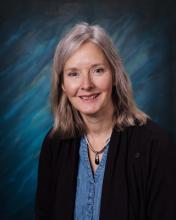 Biographical Sketch
My journey at Traut started in 2003 when my oldest daughter was in kindergarten. Since that day, Traut has been a place I call home. I received my Bachelor of Science degree in Elementary Education at Indiana University in 1991. As part of my student teaching experience, I had the privilege of doing a portion of my student teaching in Australia. After graduating, I taught fourth and fifth grades in Illinois and Colorado. I hold a Certificate of Literacy. While taking time off to raise my children, I continued my love of teaching as a dance instructor. When my children were all of school age, I journeyed back into the teaching profession in 2007. I have held various positions at Traut, including Substitute Teacher, Kindergarten Paraprofessional, Literacy Tutor/Interventionist, Kindergarten Teacher and now third grade! I love the excitement that I see in children's faces as they have that "light bulb" moment. I will patiently guide your child to be the best they can be while learning and having fun. I look forward to our year together. Thank you for joining me on this journey.
What I like about Traut is
I love that Traut is not just a school, it is a community. A community that cares for one another: staff, parents and students alike. I believe that the partnership that is fostered between parents and teachers is a huge part of a child's success. I love the "buzz" you may hear down the hallway as parent partners lead our students in small groups and other activities. We are all vested and have the interest and well being of our students at the center of everything we do.
Hobbies & Interests
Over the last few years I have enjoyed paddleboarding. I like traveling and exploring new places. I like to document my travels with photos and stories. I may have a scrapbook or two around my house. On a weekend you may find me playing a game or watching movies with my family or hiking around Horsetooth. How lucky we are to live in such a beautiful state!
My favorite books and authors are
I enjoy just about any picture book. There is nothing better than to snuggle up with a little one and enjoy a fun story. "The Little Mouse, the Red Ripe Strawberry, and the Big Hungry Bear" by Don Wood is one of my favorites. Growing up, I was hooked on the Hardy Boys and Nancy Drew mysteries. There is nothing like a good mystery.
C.S. Lewis, John Grisham and Karen Kingsbury are a few of my favorite authors.
I hope to publish my own children's book someday.
Favorite Quote
"Always remember you are braver than you believe, stronger than you seem, smarter than you think, and loved more than you'll ever know." A. A. Milne (Winnie the Pooh)
About My Classroom
My classroom is one that encourages a love of learning. Students learn through exploration, activities, and movement. I strive to create a welcoming and loving environment where my students feel comfortable learning and taking risks. It is a place to make mistakes and learn from them. I view each group of students as a family. It is a place where we encourage each other, celebrate each success (big or small), and respect the uniqueness and gifts of each individual. Part of my job is to gently nurture your child and support each to do their best while guiding them to be independent, responsible and compassionate.