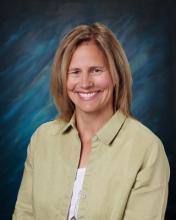 Biographical Sketch
I received my bachelor's degree in elementary education from Montana State University and my master's degree in curriculum and instruction (content area: equity and cultural diversity for bilingual, biliterate, and exceptional students) from the University of Colorado, Boulder.
What I like about Traut is
being an active part of an institution that encourages and challenges children to become eager, passionate, life-long learners who are knowledgeable, accepting, and reflective thinkers.
Hobbies & Interests
reading, playing board games, watching movies, rollerblading, skiing and spending time supporting my children's many activities
My favorite books and authors are
Anne of Green Gables by Lucy Maud Montgomery (a childhood favorite)
A Thousand Splendid Suns by Khaled Hosseini (adult favorite)
Favorite Quote
If you don't like something, change it. If you can't change it, change your attitude. -Maya Angelou
About My Classroom
My goal as an educator is to collaborate with parents and students to cultivate a love for learning, provide each child with a nurturing, moral environment where children feel physically safe, emotionally secure, and academically challenged.
Courses Taught
My teaching experience includes kindergarten, second grade, third grade, fourth grade, sixth grade, English literacy for bilingual kindergarten, and high dosage tutoring for K-5th grade.