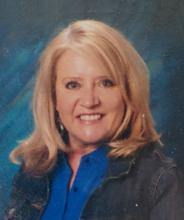 English Language Development
Biographical Sketch
I have deep roots in PSD, and Fort Collins. I am a native of Colorado and my family moved to Fort Collins, from Brighton, when I was 3. Both of my parents taught in the district, my dad was the Principal at Putnam Elementary for over 20 years, and my mom taught at both Waverly, and O'Dea Elementary. I attended Washington/Dunn, Lincoln Jr. High, and graduated from Poudre High School. I have lived other places in the country, but my husband and I decided to move back to Fort Collins to raise our kids. My son, Zach, is 28 and lives in Bellingham WA, and my daughter, Samantha is 27, and lives here in the area. I have been married for 29 years to Chris Gillis, he is a math teacher at Webber Middle School and a retired Air Force Colonel.
I have taught in the district as a Certified employee for 15 years, but was a paraprofessional at CLPE for 3 years before finishing my teaching degree. I was a 5th grade teacher at Irish elementary for 10 years, and an intervention specialist for 4. I am thrilled to be here at Traut Core Knowledge School! I finished my Masters in TESOl (Teachers English to Speakers of Other Languages) in December of 2015, and have loved getting to utilize all I have learned in this environment with so much diversity! I love it!
What I like about Traut is
What I love about Traut is that it has a very diverse population! Over 20 languages are represented at this school alone, that is pretty remarkable! I also love the collegiality of the staff. Everyone is so welcoming and they work together for a common purpose. It's obvious that this staff not just works together, but likes one another. This provides the perfect culture and climate for teaching and learning. I am always so impressed by the way Traut students soak up knowledge like little sponges. It is clear that a focus on education at home, and rigorous expectations at school are the perfect enviroment for learning for our students.
Hobbies & Interests
I love to travel, garden, ride my bike (it's a cruiser, so I will not be entering any races), read, cook, and spend time with my family.
My favorite books and authors are
I love so many books, this is a difficult one. However, I can say I have always loved Gary Paulsen and his descriptive writing style. Maniac Magee by Jerry Spinelli is one of my favorite books for 4th-5th graders. I also love Shel Silverstein because he can always make me, and the students, laugh.
Favorite Quote
Be the change you want to see in the world. - Gandhi
I have decided to stick with love. Hate is too great a burden to bear. - Martin Luther King, Jr.
About My Classroom
As an ELD teacher, my focus is to assist students who have exposure to a language other then English at home. There are 4 domains that are the focus; speaking, listening, reading, and writing. We play games, explore vocabulary and idiomatic phrases, we read stories, and always the focus is on proper language. Speaking in complete sentences, asking and answering questions, using proper sentence structure, and asking for help when they need it. I encourage the students I work with to advocate for their own learning, and to not be afraid to ask questions if they don't understand something. Whether in that is in their regular classroom, in my classroom, or out in the world. Building confidence along the way, soon these Second Language Learners are taking flight in all domains.
Courses Taught
K-5 small group pull out and in class support.