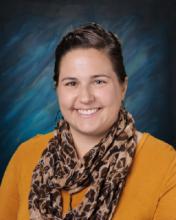 Biographical Sketch
I grew up in the mountains of Colorado south of Steamboat Springs.
I received my Bachelor's in Elementary Education from the University of Northern Colorado.
I received my Master's in Educational Leadership/Policy Studies from the University of Denver.
I have taught 1st grade, 4th grade, 6th and 7th grade special education and most recently ALP math.
I have two kids; Blake and Kaslyn who keep me busy and loving life!
I am so pleased to be a part of Traut's outstanding community!
Hobbies & Interests
I love riding horses, hiking and crafting.