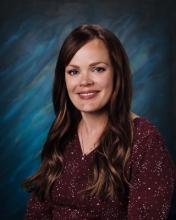 Biographical Sketch
I was born in Southern California, where it is always sunny. I taught a year in the inner city in LA. I left the wildness of the big city to come to this Colorado about 13 years ago and have been teaching in the Poudre School District ever since. I love Fort Collins, and Northern Colorado in general. I have a husband and two beautiful daughters that attend Traut currently. We love Traut and the warmth you feel when you enter. I enjoy many activities outdoors with my family. I enjoy running and the solitude that brings. I enjoy painting and creating in my spare time. I am always open to new fun activities that I can take my family to here in Fort Collins.
What I like about Traut is
I love many things about Traut, but what first drew me to want my kids to attend Traut was the warmth I felt when I walked in. As well as the 5 pillars that Traut wholeheartedly stands behind. Now as a staff member I am so grateful for the amazing Administration and the support I receive from them, and the wonderful professionals I get to work with daily.
My favorite books and authors are
Harry Potter Nerd over here! So, all Harry potter books are my favorite. J.K. Rowling is one of my favorite Authors of course.
C.S. Lewis, H.P. Lovecraft, Ray Brad Bury, and Madeleine L'Engle all amazing Fantasy writers.
Favorite Quote
About My Classroom
In my classroom I get the privilege to teach students in small groups who may struggle in their core academic areas. I have the best job because I have small groups, so I feel like I really get to know each of my students. I get to support them through difficult subject, at their pace. I also help with students who are having some behavior challenges, and walk them through those feeling to return to class calm and ready to learn. I wear a wide variety of hats as a Multicategorial teacher, and I love each hat I wear!
Courses Taught
Reading
Writing
Math
Social Skills