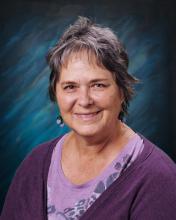 Biographical Sketch
Hello Traut community from your Art Teacher! I started teaching @ TCKS in 1995 when we spent the summer moving into the old Ft. Collins High building. We were in our 3rd year and I had just graduated from CSU in Art Education. I was delighted to work with a small staff and some teachers that I had known for years.
My husband, Ed, now retired, taught 6th graders at Lesher as well as at Laurel Elementary for 38 years. I have 2 sons, Ethan, wife Merce & grand babies: Alina & Kian live and work in Denver. Son, Miguel, lives, works, surfs, skis and bikes in California. We have lived in Ft. Collins since 1977 and enjoy every moment of our life in that wonderful place.
I plan to teach at Traut : until the end of 2021. The kids bring so much joy it is hard to imagine life without them.
What I like about Traut is
The most wonderful thing about Traut for me is the Parent Partnership. With that piece, anything is possible. I have seen amazing happen in this place because parents have a strong voice and involvement here. The curriculum, character education and all the other important pieces just add to the success we have experienced.
Hobbies & Interests
I love to read, hike, ski, swim, garden, cook, history, biking, travel: it's really easier to say what I DON'T like: okra, liver, feeling rushed, being bored or sick, etc.
My favorite books and authors are
First and foremost I try to read from the Bible each day. I am not a fiction lover: it's too addictive and it keeps me from going to sleep! So, I stick with non-fiction, like nutritional, spiritual, psychological, & educational books and my all time favorite night reading: Smithsonian Magazine.
Favorite Quote
Change what you can, accept what you can't.
About My Classroom
Greetings from the Art Room! Please don't hesitate to contact me either by email or phone if you have any sort of question about art class. I teach at Traut Monday thru Thursdays.
It is my honor to be able to work with your students for their visual arts education. At Traut, your student(s) will receive a comprehensive arts curriculum that includes both historical/geographical connections as well as artistic skill instruction, art literacy and development of related projects. They will think about, talk about, write about and wrestle with visual art's challenges of all sorts.
The grading scale ranges from 0 to 4, with most students in the 2 to 3 range. 0's and 4's are unusual grades to receive. All students are asked to bring a supply bag with colored markers, 3 to 5 pencils (non-mechanical), 3 glue sticks, a bottle of white glue (students struggle with brands other than Elmers) and a pair of scissors that fit their hand.
4th and 5th graders will be working with an art notebook. They will receive an informational half sheet each art week for parents to sign for extra points, if you like. Please encourage them to do their best: this notebook will be their scrapbook of drawings, writings and the like of their entire year in art.
There are usually several art shows around town during the year. If you read the Art Room News in the Friday Notes, you will be able to keep on top of what is going on with Art. Have a great year!
Courses Taught
I teach Core Knowledge Visual Arts for Kinder's thru 5th grade.