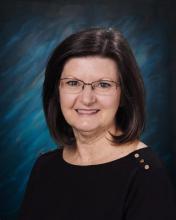 Biographical Sketch
My name is Jana Frei. My family and I moved to Fort Collins in 1985. I have been privileged to worked at Washington/Traut Core Knowledge since 1998.
What I like about Traut is
One of the things I like about Traut is the Staff/Parent/Student partnership that is displayed in all areas of teaching and learning. I am also encouraged by the respect of our students at Traut. This is an amazing learning environment when everyone is working together respectfully.
Hobbies & Interests
I enjoy walking, quilting, coffee with a friend, reading and, most of all, family time.