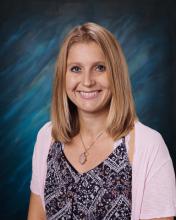 Biographical Sketch
I have been teaching at Traut Core Knowledge School since 2014. Previously, I taught fifth grade for three years in Weld County. I also have experience as a paraprofessional working with fourth and fifth grade students in a small group literacy setting at Timnath Elementary. I earned a Bachelors Degree in Anthropology from Colorado State University in 2002 and a Masters of Arts in Teaching from University of Northern Colorado in 2011. Before I found my passion in teaching, I spent fifteen years in the hospitality industry and spent many of those years in front office and general management. I have completed several service learning projects with the Ute Mountain Ute Tribe and the Hopi tribe. I also worked at the Fort Collins Museum and the Ute Museum in Montrose, CO. When I was in seventh grade, I had a history teacher who inspired awe and intrigue in me. I now have a lifelong love of history. I specifically enjoy teaching about the American Revolution. That amazing seventh grade history teacher was my father.
What I like about Traut is
Definitely the sense of community and common vision.
Hobbies & Interests
I enjoy live music, exploring museums, hiking,and traveling. My favorite arcade game is Skee Ball. I love to watch hockey and horse racing. I have two reptiles: a bearded dragon and a corn snake.
My favorite books and authors are
Some of my favorite books are: The Mysterious Benedict Society, City of Ember, and Summer of the Monkeys.
Favorite Classic? Dr. Jekylll and Mr. Hyde
Some of my favorite authors are: Suzanne Collins, Margaret Peterson Haddix, and Sharon Creech
Favorite Classic Author? Edgar Allan Poe
Favorite Quote
"The most important thing about education is appetite." -Winston Churchill
"An investment in knoweldge pays the best interest." -Ben Franklin
About My Classroom
My classroom is a center of engagement and opportunity; a place where ideas are celebrated and learning is exciting. My classroom operates with certain character that I find to be most welcoming and respectful to all who enter.
Courses Taught
Language Arts, Mathematics, Spelling, Handwriting, Science, History, and Geography, Sayings and Phrases, and Reading.