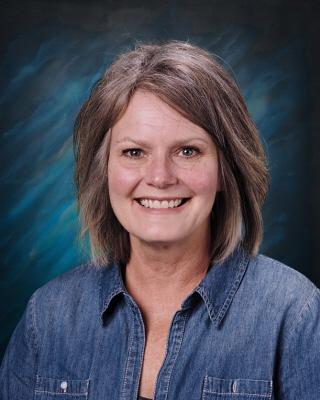 Biographical Sketch:
As a veteran teacher of 28 years, I still love teaching! I continue to get excited about the presentation of learning opportunities to my students. I'm so blessed to serve a profession where I get to enjoy life-long learning and inspire my students to fall in love with learning as well.
I've been married for 35 years to my husband, Phil. We have two great kiddos, Sarah and Seth. Sarah is a wife, OR charge nurse and mommy to our two adorable grandsons. Our outdoorsy son, Seth, is a wildlife property manager with Colorado Parks & Wildlife. Both of our children were a joy to parent; and, now, we savor our moments together as grown-ups!
What I like about Traut is...:
There is so much to appreciate about Traut! Our focus on building positive character traits in each other ranks number one! Character drives all choices, including learning. I also LOVE teaching with Mrs. Wells & Mrs. Hollen. We have a great teaching team and have such fun together!! Lastly, I've really enjoyed my partnerships with so many wonderful parents over the years. Our team approach to growing well-balanced children is unique and special.
Hobbies & Interests include...:
My hobbies include gardening, reading and spending time with family - doing anything!
My favorite books and authors are...:
Adult book favorites are C.S. Lewis' works. Children's books are many and varied, but Polacco, Paulson and Dahl books are some of my favorites. Patrician Polacco writes fabulous historical fiction for children that both engage and connect in very human ways. Gary Paulson books are action packed and human. You don't want to put them down! They are especially great options for strong, but reluctant readers. Roald Dahl books are some of my favorite read-alouds. They ignite the imagination!
Favorite Quote:
Your choices today determine your options tomorrow!!