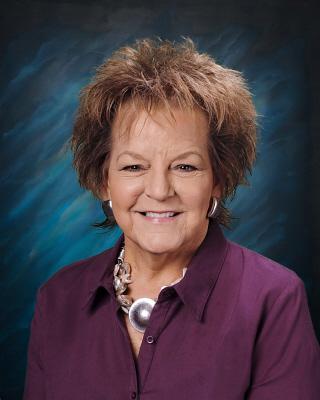 Biographical Sketch:
I knew I wanted to become a teacher at a very early age! My parents were both educators! My mother taught first grade while my father was a college professor. My whole world surrounded "school"and . . . "home". It still does! I sensed in both of my parents their love of learning and their love of "sharing life with learners"!
To date, I have loved every beginning of the school year, every Monday of each week, and every hour of the school day for forty-four years! I have no signs of quitting!
For my students and for myself, our classroom is like "home away from home"! Two words from "my home" which typify my life as a learner and as a teacher are: Gratitude and Curiosity. My parents taught me these words through their actions, deeds, and lives. You are curious when you explore, investigate, observe, learn, and seek. You have gratitude when you are thankful, kind, merciful, compassionate, sincere, and generous. These are the things I was taught. . .these are the concepts I was blessed to teach to my own children. . .these are the themes which I am honored to teach my students @ TCKS. Through our Core Knowledge Curriculum, Character Education, and Student-Teacher-Parent Partnerships, we have the essential ingredients to make a great HOME!
I have taught kindergarten, third grade, middle school English, high school home economics and have been an administrator.
What I like about Traut is...:
The centerpiece of TCKS is its Vision Statement: "Educational excellence in knowledge, skills, and character with strong parent, teacher, and student partnerships" . It is within this triad of partnership that our school's five pillars are implemented into the daily life of our school. It is the foundation of our school and of my classroom! I am also very grateful for the partnerships I have with my professional colleagues! They inspire me every day to be a stronger and more effective teacher. I am especially thankful for my third-grade team: Mrs. Tonya Schwolert and Mrs. Leslie Wells!
Hobbies & Interests include...:
Hobbies: reading, writing, and walking Interests: I am very interested in interior design and home staging, and I have my own design company. MUSIC and ART play a vital role in our family. Although, I do not play an instrument; I am the family's "cheerleader"!!!
My favorite books and authors are...:
My favorite author is C.S. Lewis. His works on theology are incredible!. However, my favorite work of his is "The Chronicles of Narnia", particularly, "The Lion, the Witch, and the Wardrobe". I read it at least once a year...and often more! It is new every time I read it!
Favorite Quote:
Here are a few of my favorite quotes from C.S. Lewis:
"I believe in Christianity as I believe that the sun has risen: not only because I can see it, but because by it I see everything else."
"We meet no ordinary people in our lives." "
"Courage is not simply one of the virtues, but the form of every virtue at the testing point."
"How you live your day is how you live your life."